Grade "A" Body Oils~Women
100% Pure and Uncut
DISCLAIMER: Name trademarks and copyrights are properties of their respective manufacturers and/or designers. Essence of Nature, etc. has no affiliation with the manufacturers or designers.

*These are perfume oils NOT original perfumes,colognes or scented products. .We do not represent our products to be original nor do we represent that they are exact copies; therefore they do not violate any copyright laws. Any references to brand names are made strictly for comparison. It is not intended to infringe on the manufacturers/designer's name and valuable trademark.

Powered by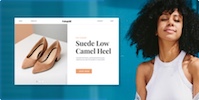 Create your own unique website with customizable templates.